I didn't think I was going to ever fall asleep in our tent / shed / cabin. But I did.
For fear of what I thought lurked in the woods, I also didn't think we'd wake up.
But when I opened my eyes, I saw this:
And then I sat up. Simon was awake, too.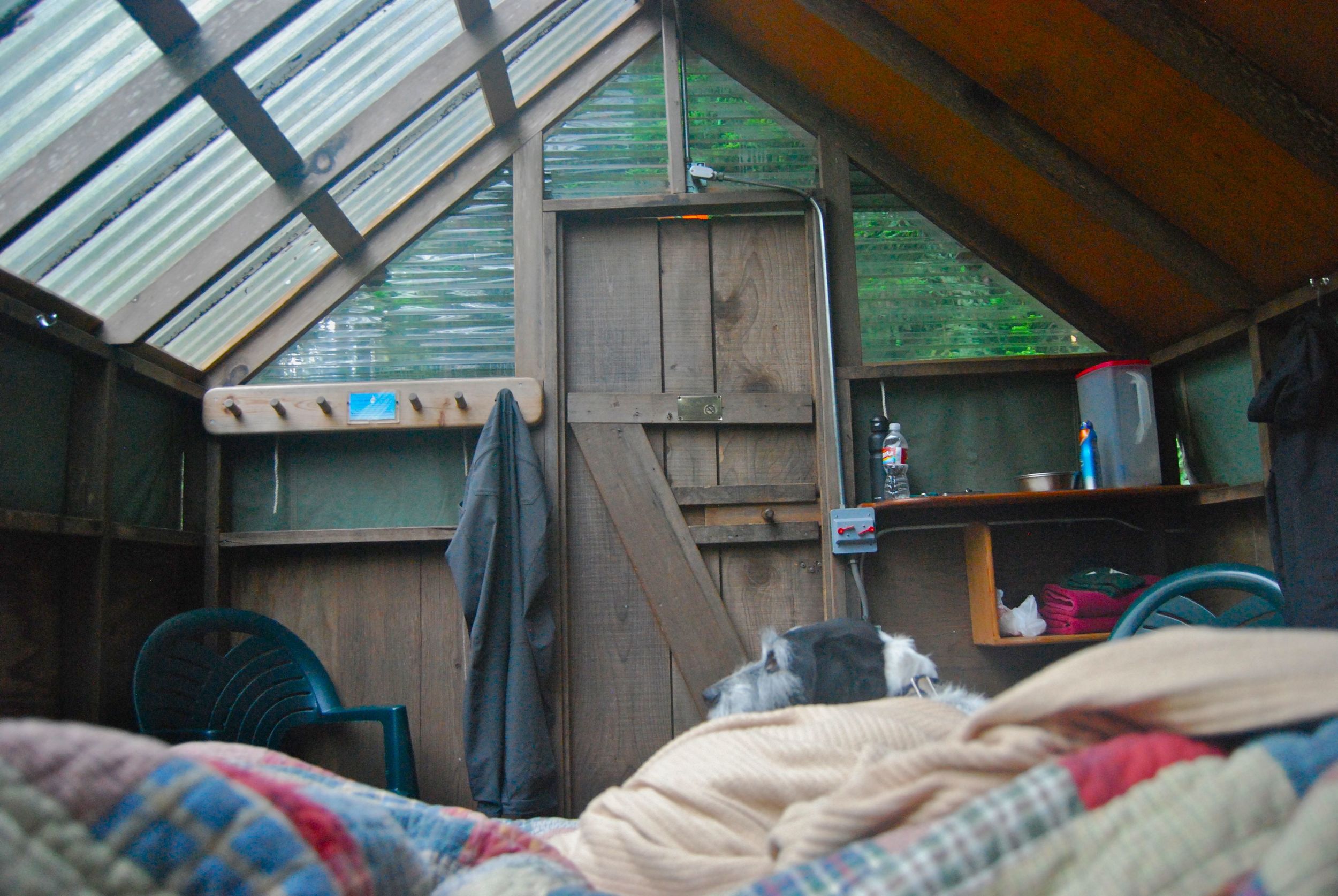 WE SURVIVED!
Matt was as giddy as a North Dakota boy could be.
Since we got up with the birds, we were antsy to drive our last few hours of our 7-day road trip. So we loaded up and headed out.
The drive was just as breathtaking as it was the day before.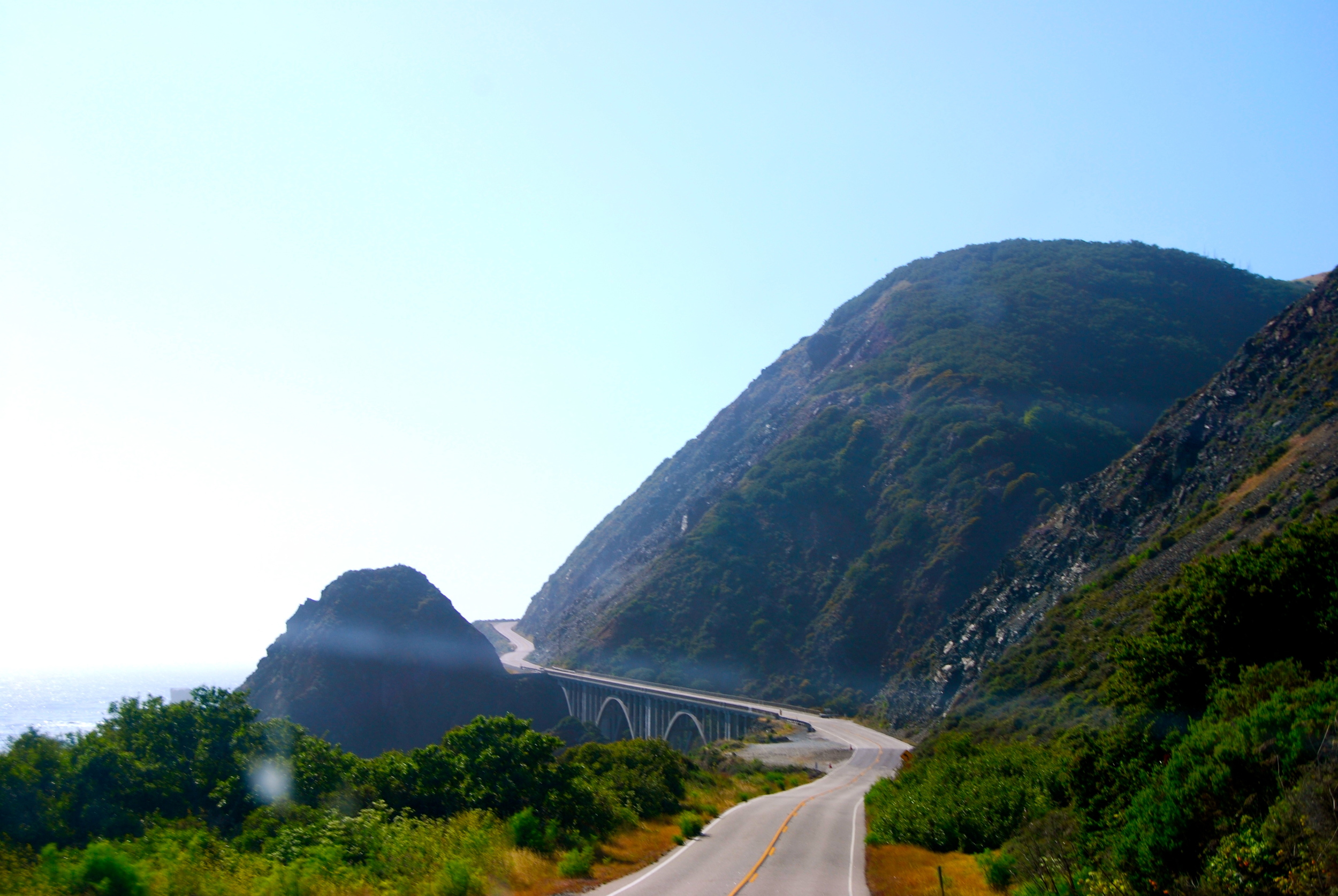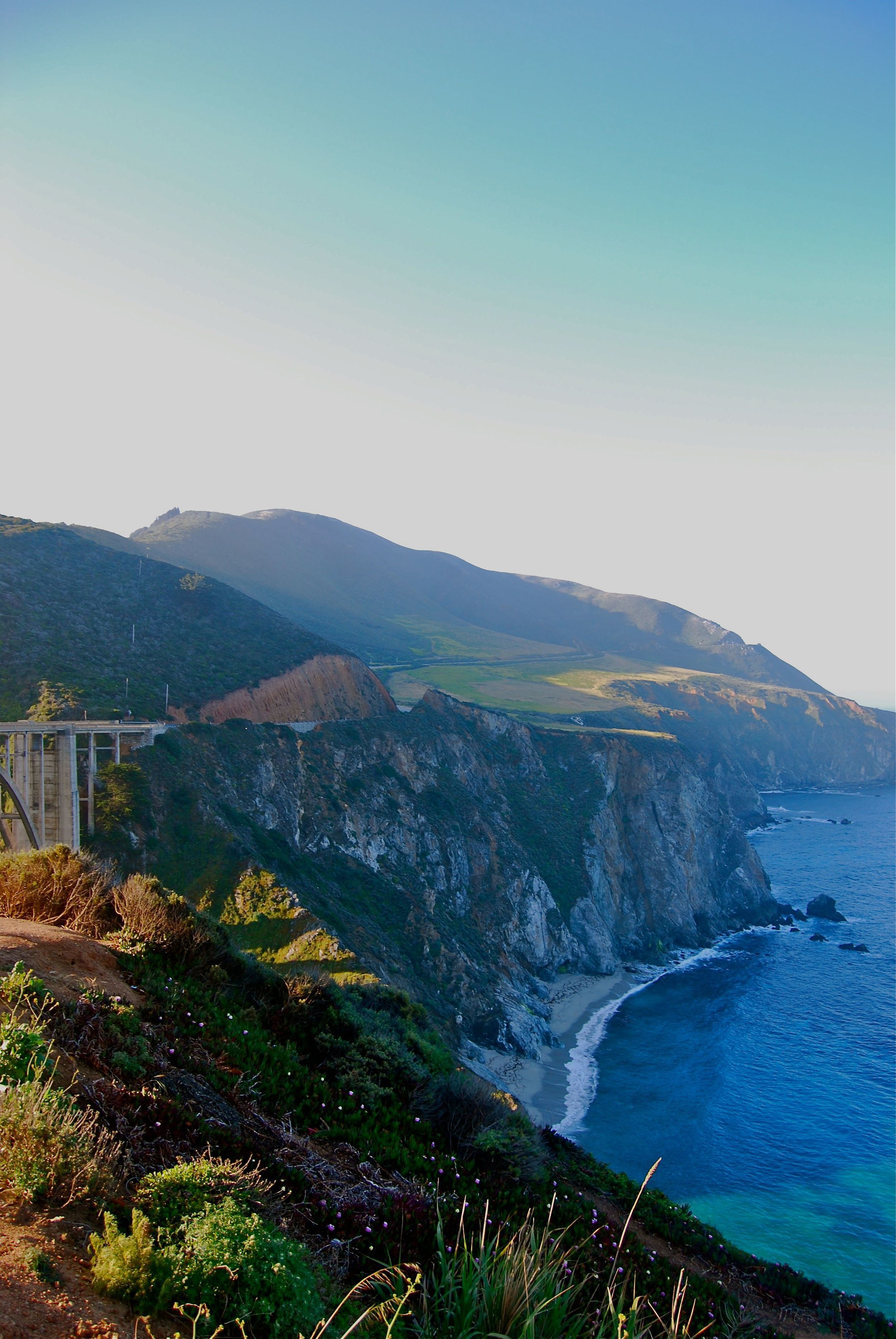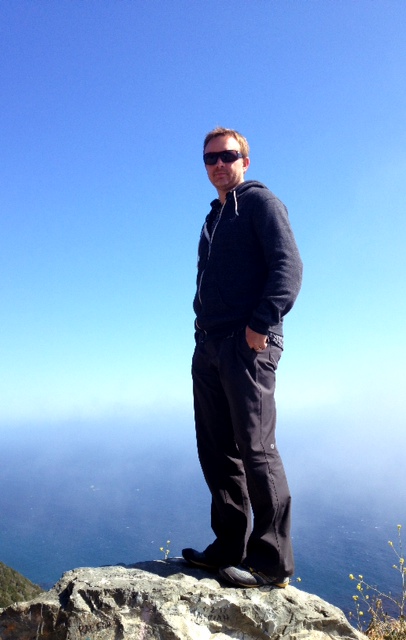 There was so much coastline and so many beaches, we decided to stop to let the pups take one last lap around the sand. I'm not sure where we stopped, but it didn't matter. Every beach along this stretch is amazing. Flowers grow on the edge of cliffs and I couldn't stop thinking about how this was the most beautiful place I've ever been.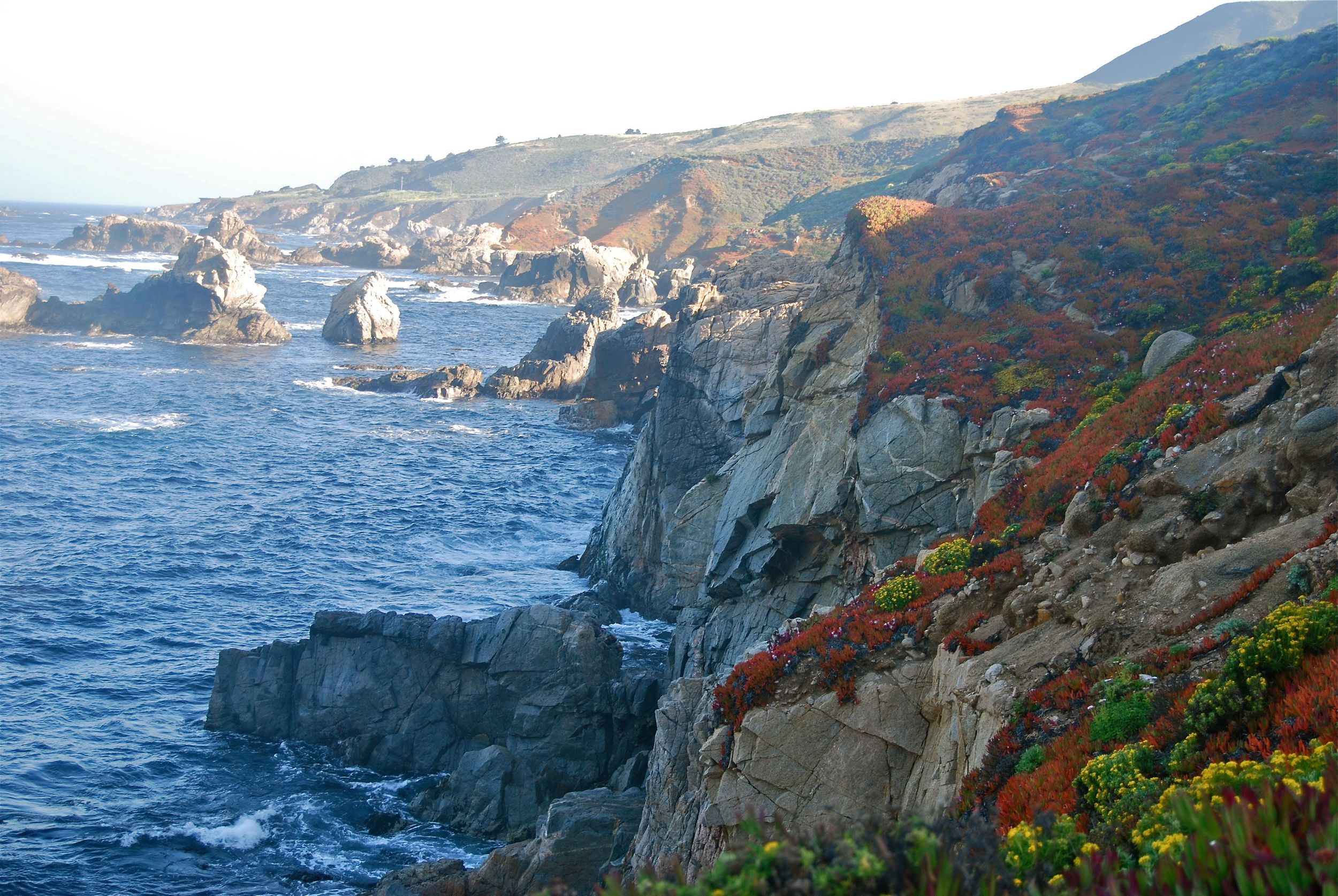 It was still early in the morning and no one was around, so we had the entire beach to ourselves.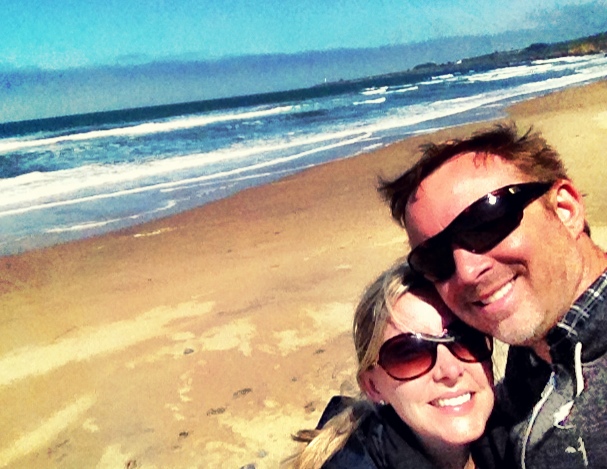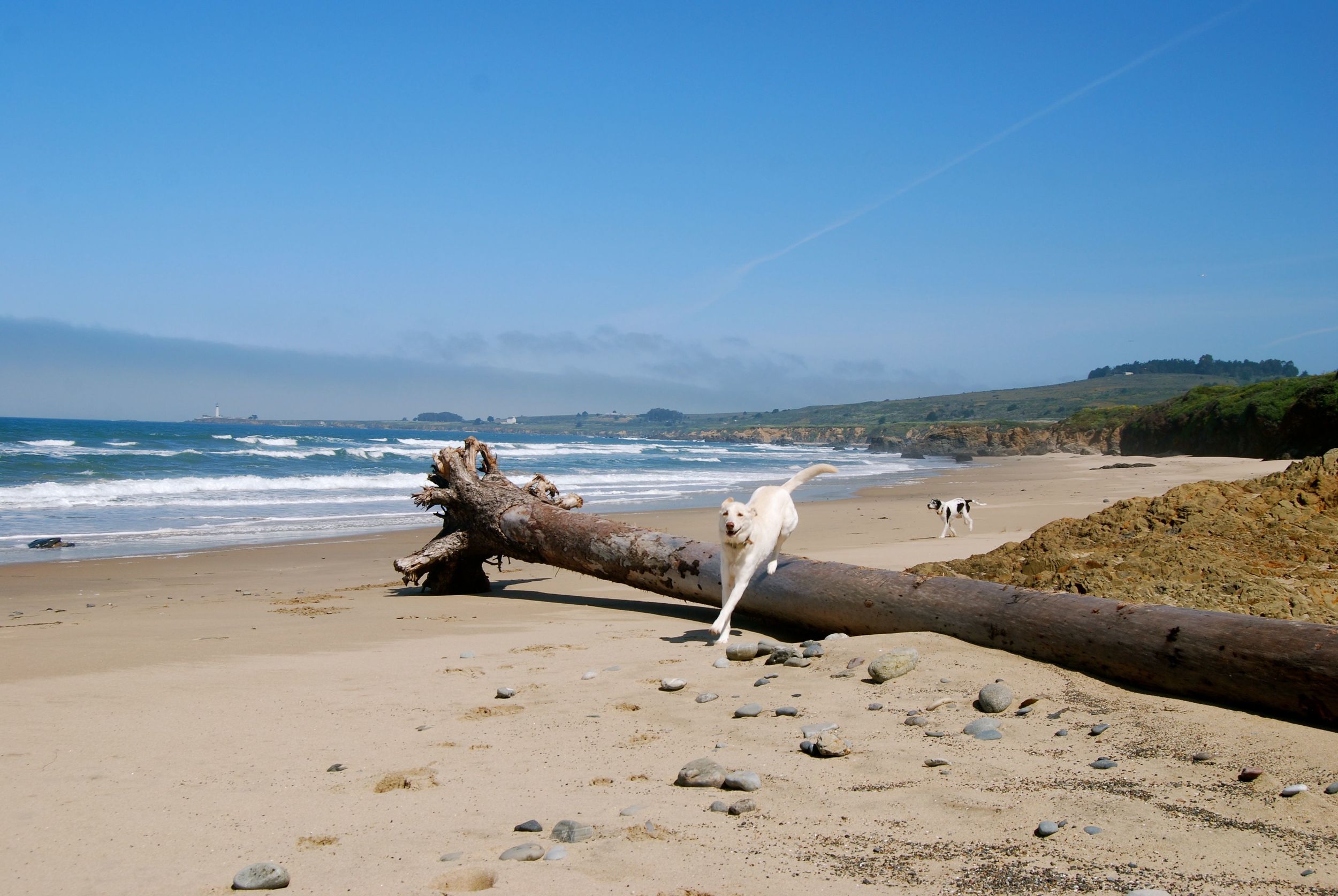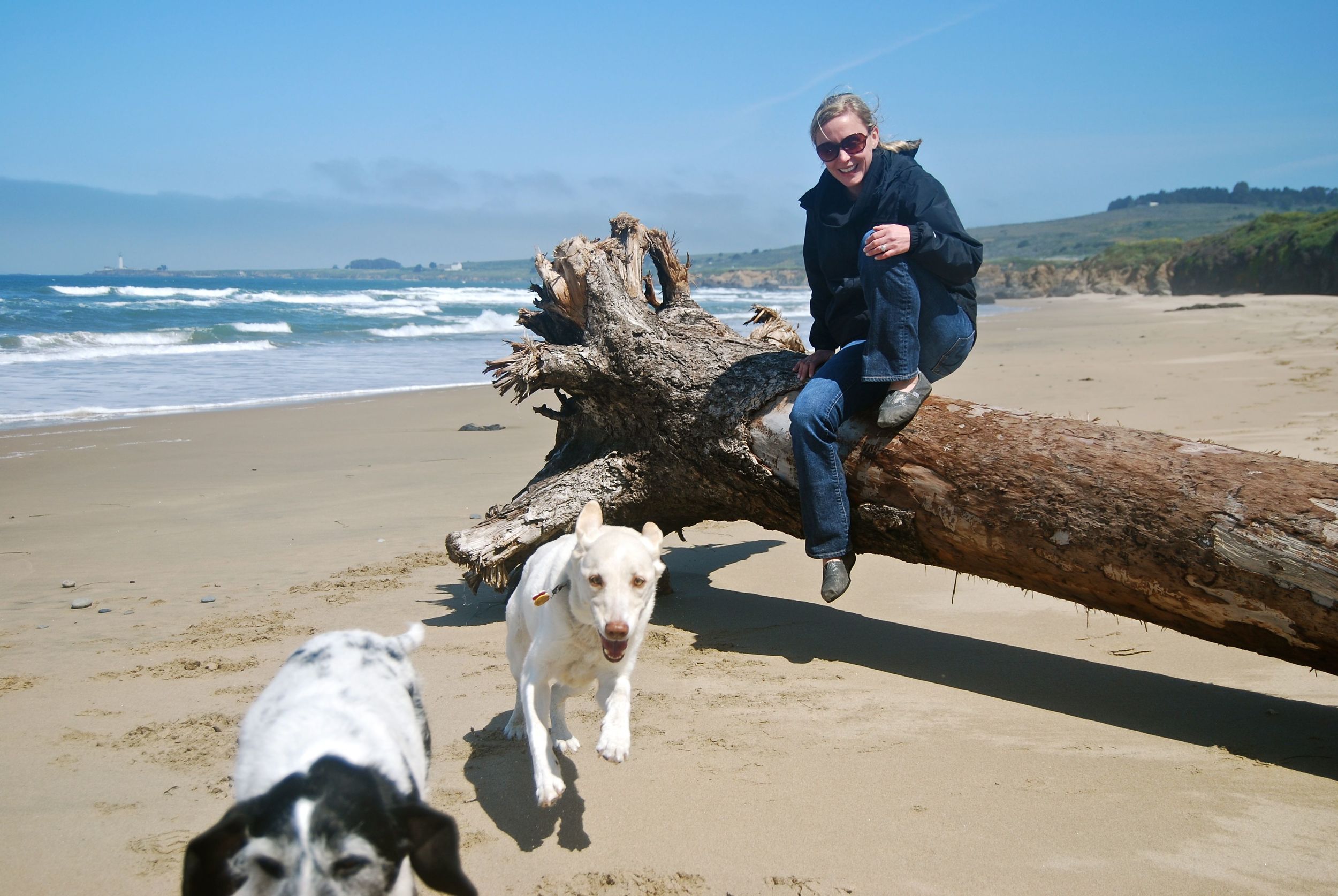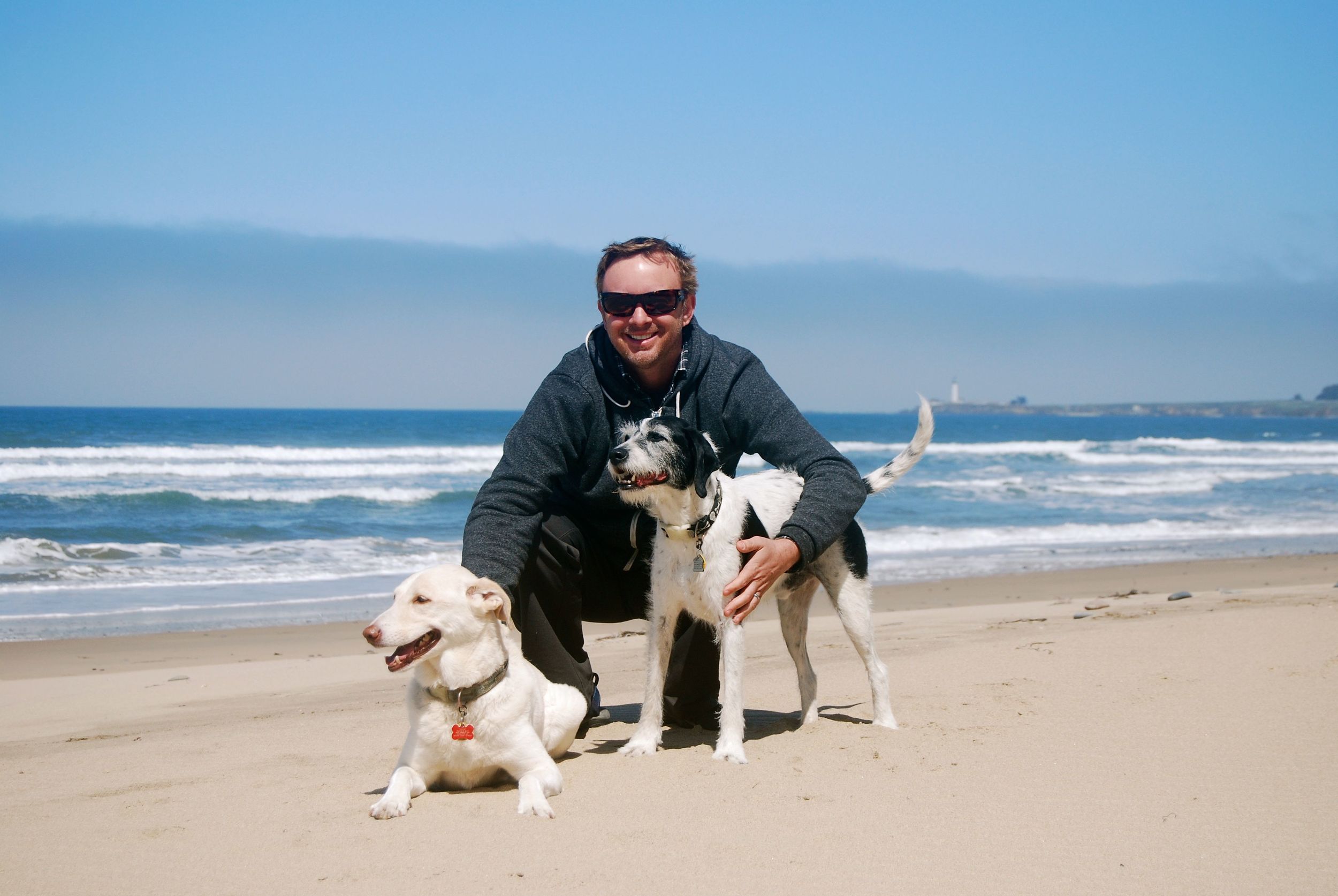 We drove through Monterrey, Santa Cruz, and other adorable ritzy California coastal towns. We stopped to take pictures of two road signs. One that said "Towne", which is my friend's daughter's name. And one that said "Young Love" which is the street our friends from YoungHouseLove.com should live on should they ever decide to live on the West Coast.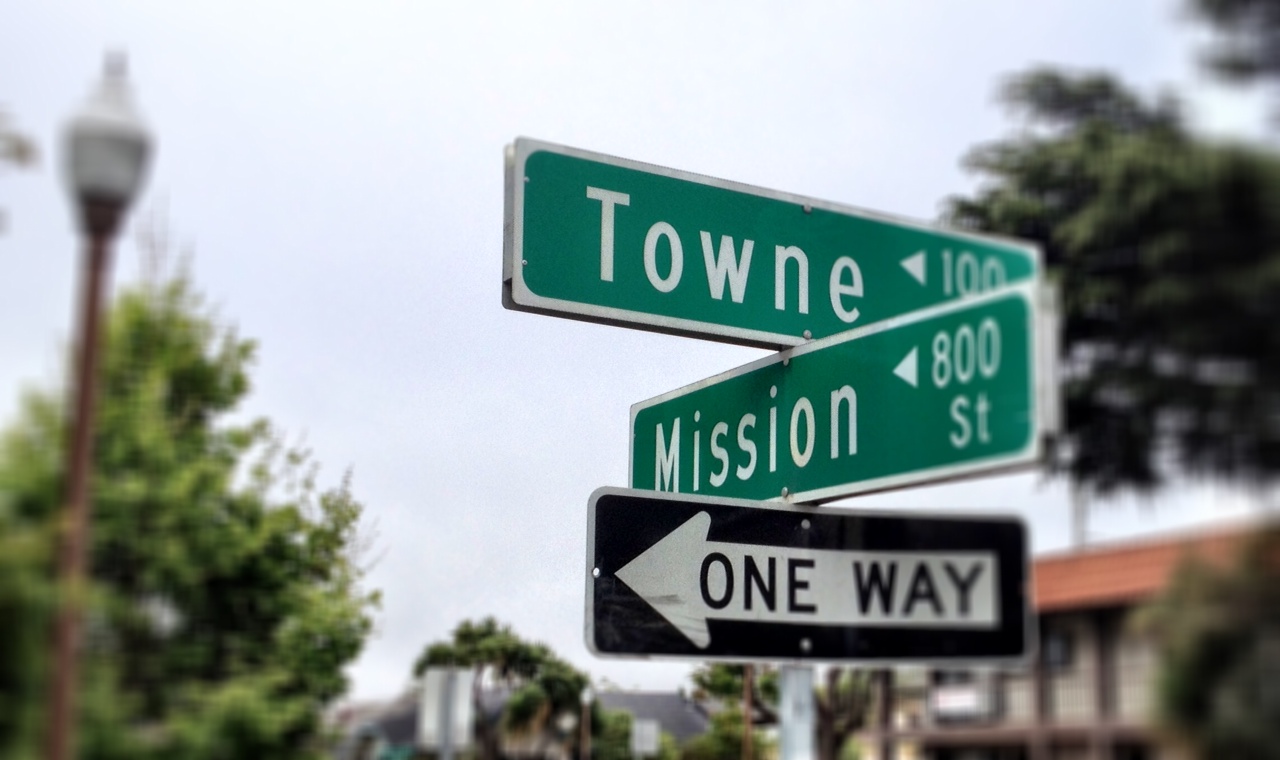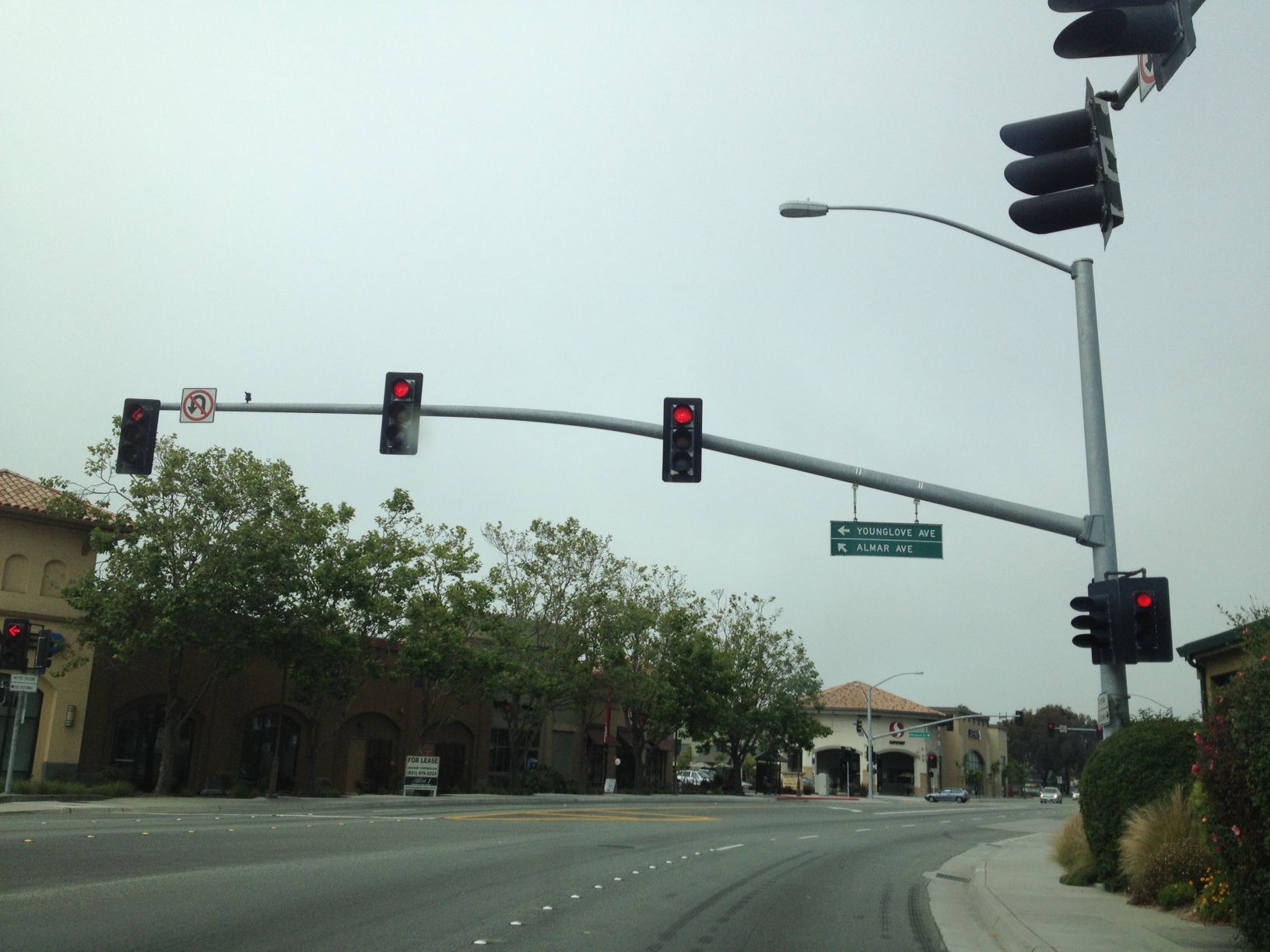 We made our way all the way up Route 1 and eventually over the city's iconic Golden Gate bridge.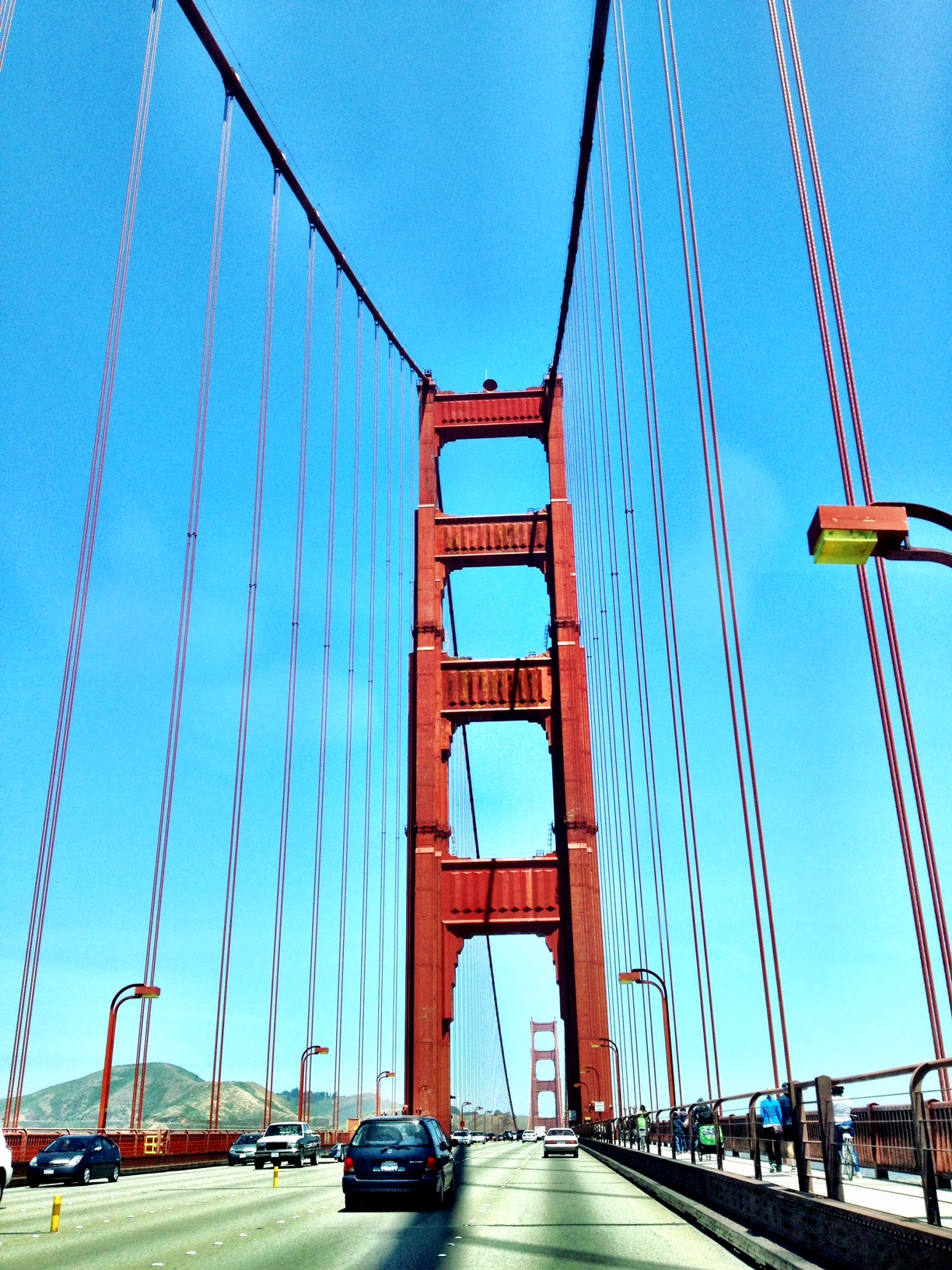 Holy crap. This is my new home?
A few miles on the other side of the bridge, we arrived in our new temporary hometown of Mill Valley. It's a city I like describe as a storybook town with storybook weather at the base of Mount Tamalpais. It's a place where dogs and kids and people who look like they walked right off the pages of an REI catalog peacefully live. There's a bank, a movie theatre, a quaint grocery/market, little coffee shops, boutiques, restaurants, and an adorable town square. And it's all less than 15 miles from the heart of San Francisco.
We walked into where Matt's been temporarily living (one-room guest cottage behind a house) and he said, "I cleaned out the closet so you could use it."
I opened the closet door and there was one hanger inside holding a jacket I've been wanting since we took a trip to Maine over a year ago. Surprise!
(No judging. I hadn't showered since sleeping in the tent/shed/cabin.)
As soon as I stopped jumping around in my new jacket, I went out to the car to start unloading. And that's when I met "her".
Her: Excuse me, do you know the guy who lives there?
Me: Hello, yes - that's my husband, Matt.
Her: Well, will you tell him he can not leave these trash cans here. Ever.
Me: Oh, I'm sorry. He must have moved them so we could park our car. We just arrived from a 7-day road trip. I'll have him move them right away.
I went inside and told Matt to move the trash cans. At this time I called "her" "your neighbor". She was the first person I'd met in Mill Valley and she didn't fit anywhere in an REI catalog or a storybook. Well, maybe Disney storys with witches. She'd fit in those books for sure.
We unloaded the car, rested for a while and then I started searching craigslist to see if any new apartments in the city had popped up while we were on our trip.
I found a listing that sounded great and convinced Matt to drive into the city and look at it. Afterwards we were going to meet a friend of his for dinner.
We left at 6:30 pm, drove into the city, decided the pretty cool apartment I saw online was actually a shabby slanted sh*t hole we would never live in. But we enjoyed dinner at a great Mexican restaurant in The Mission neighborhood and then got back to Mill Valley at 11:30 pm.
It was pitch black when we pulled into the driveway, but I saw Matt take a note off of the gate that leads to our front door. At the same time we opened our gate, "her" opened her door and screamed YOUR DOGS HAVE BEEN BARKING SINCE 5:30! And then she slammed her door.
When we got in, the dogs were a little out of sorts. And I don't blame them. They were used to a big house and yard in North Carolina and here they were in a one-room strange place. We thought they'd just sleep like they always do, but apparently they had other plans.
KK: What did the note say?
Matt handed me this:
I can't tell you exactly what was going through my mind, but I can say my heart was pounding, my fists were clenched and I laid awake in bed for hours thinking of the words I could use to write "her" a letter that would make her feel like a terrible human being. Or at the very least, an ugly witch.
Total miles this day: 157